Student Leadership
Posted by St Mary's College on 5 May 2022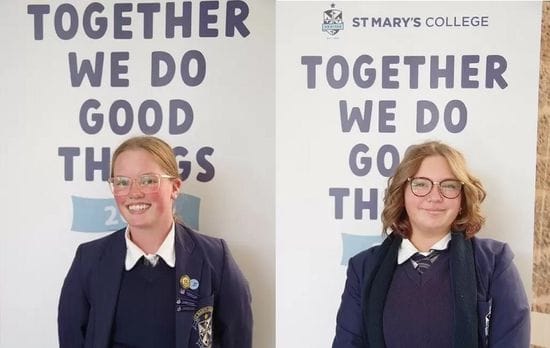 Student Leadership
Brooke - South Australian SRC
The South Australian Student Representative Council (SA SRC) has been devised to offer school students in Years 10, 11 and 12 a model of representation that will ensure they have a voice in policy and decision making that is led by young people themselves.
The South Australian Student Representative Council (SA SRC) will be a body of up to 100 students in Years 10, 11 and 12 from across the state, working together to create genuine, student-led change within their own communities.
SRC members will be involved in setting priorities and actions for making change focused on issues they perceive as being critical and requiring urgent action, including inequality, future job opportunities, climate change and mental health.
Brooke is interested in being involved in something where her voice is shared outside the school context. As a young person with lived experience of disability, she is passionate about equity for people with disability and hopes her involvement with the SRC can make a difference

Student Leadership
Chanelle - Youth Parliament
YMCA South Australia Youth Parliament is a non-partisan program providing a platform for young people aged 15 - 25 to have their say on important issues, build skills and parliamentary understanding. It focuses on personal development, empowerment and connecting politicians and decision makers with youth voices and opinions.
The Youth Parliament program runs from March to August every year and includes mentoring, a training weekend, a week-long camp and access to Parliament House. Every year, young leaders come together to learn about public speaking, parliamentary etiquette, bill development and youth advocacy. They share their big ideas, discuss the challenges facing South Australia and create solutions in the form of Youth Bills.
Chanelle is in her second year with Youth Parliament. She loved the connection with people working in the world of politics which gave a hands on experience of learning the political processes. She found the process empowering and supportive. The experience of public speaking was a highlight. Chanelle gave two speeches about addressing the stigma connected with homelessness, this is a cause she is passionate about.
https://www.sa.ymca.org.au/what-we-do/youth-empowerment/youth-parliament