Catholic Education Week
Posted by St Mary's College on 6 May 2022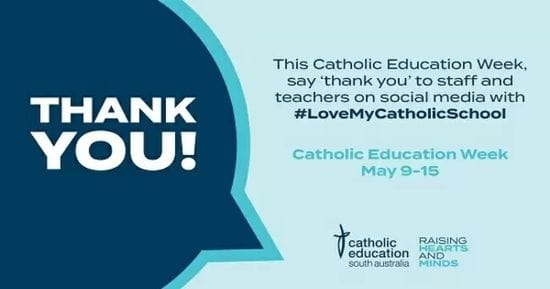 Catholic Education Week is being celebrated in Catholic schools throughout South Australia from 9 - 15 May 2022.
This week is an opportunity to thank the people that make our schools special and work hard Raising Hearts and Minds every day.
Join us on social media this week in sharing a 'thank you' post to our staff and teachers using the hashtag #LoveMyCatholicSchool.