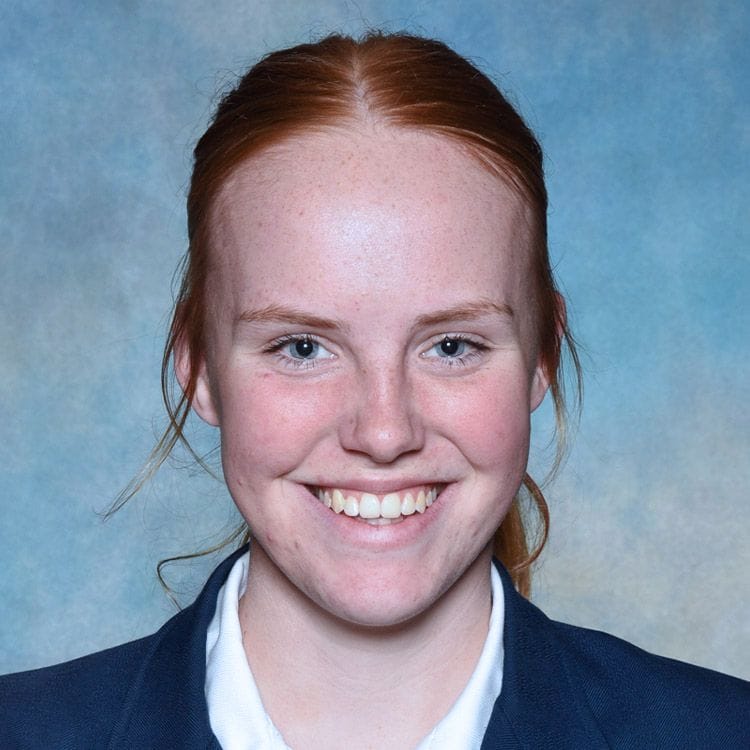 Amy Simpson, a student at St Mary's College from Year 8 to 12, loved the opportunities to travel. She participated in the Immersion Trip to Cambodia and the Gold Coast Netball Carnival. Her message to students is enjoy school while it lasts, and don't judge a book by its cover because everyone is different.

Amy built good study habits; and is at University studying Occupational Therapy. Amy was a quiet student but would always dance to Friday lunchtime music on the lawns. Amy went to Cambodia and saw all the kids without the opportunity for an education. She looks back and thanks her parents for how hard they worked to give her an amazing education. She realised how much it meant not only to her but her family how important an education is. St Mary's helped shape Amy into who she is today by preparing her for a balanced life at university.

Written by Katie Simpson (student)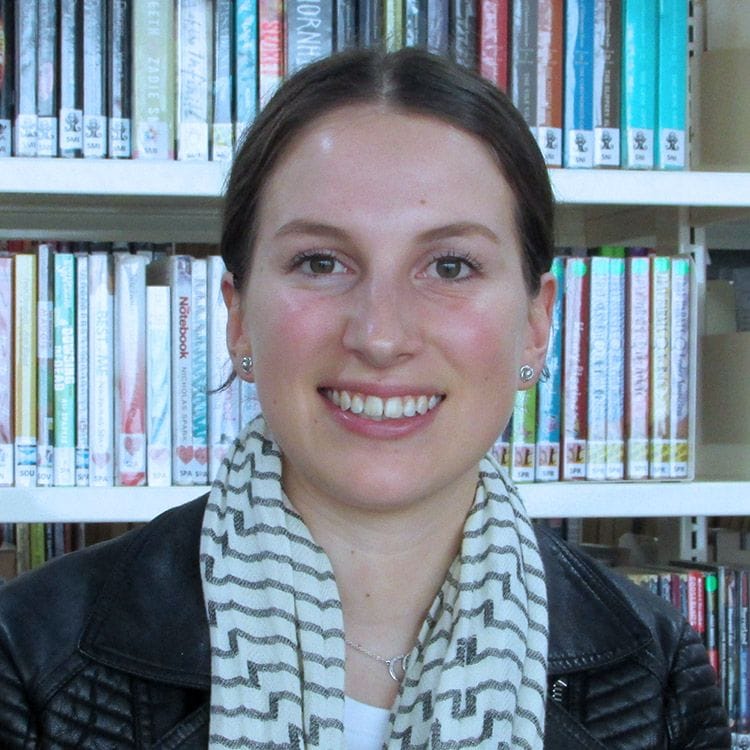 Being a student from Reception to Year 12, leaving in 2017, Anabelle Witkowski learnt what her passions and interests were. She enjoyed doing what she loved at school, she was involved in Music and Sport and won many Netball and Singing Awards. She was naturally involved in trying to help the world around her, was a great leader and wanted to be confident in what she did.

She became School Captain in 2017. Becoming School Captain was a great opportunity to let Anabelle show her leadership skills. Her most memorable moment would be Graduation where she and her friend Alexia sang together. She thought it was great to be around all the other Year 12s and felt honoured to do the speech. Anabelle believes you shouldn't apologise for who you are, to never give up, you should fight for what you believe in and never excuse yourself or your opinions.

Written by Ava Dennis (student)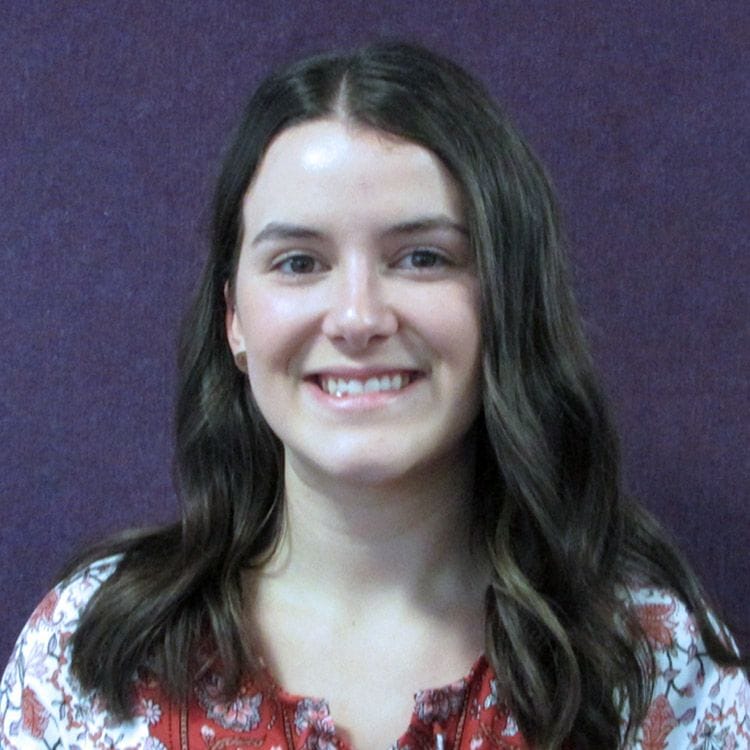 Eloise Napoli entered St Mary's College in year 6 of 2011, with passions for playing the saxophone, athletics and social justice. She graduated in year 12 in 2017. In year 11, Eloise attended the Cambodia Pilgrimage trip where she made amazing connections with people. In year 12 Eloise was selected to be Deputy Social Justice Captain. Eloise and the other Social Justice girls, glad wrapped Mr Batty's car and this was the craziest thing that Eloise did!

Advice from Eloise is to make most of all opportunities available and do what you find happiness in. Eloise is a strong, independent woman and stands up for herself and in what she believes in. St Mary's shaped Eloise's morals, values and made her who she is today. She is in university and is working on what she loves. Eloise is re-visiting Cambodia this year something she enjoyed in Year 11.

Written by Claudia Henschke (student)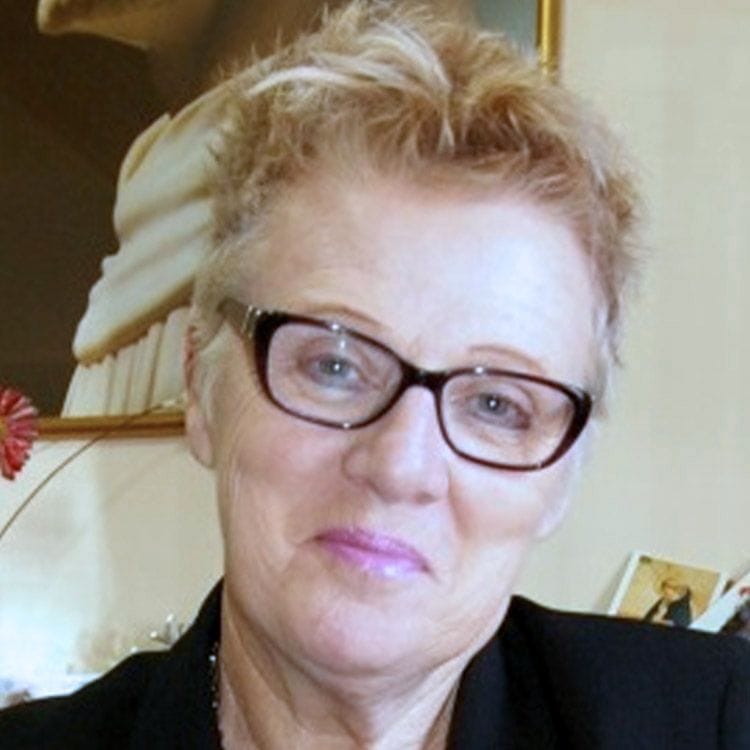 Eileen reminisces about highlights at St Mary's as a wonderful community: memories of assemblies, EYEC, Vietnam and Cambodia Immersion trips, Veritas Lawn gatherings, Retreats, entering classrooms, concerts, musicals, sports and being fed in Hospitality classes! During 13 years as Principal she learnt that relationships come first and foremost. The gift of charism, mission combined with the power of language, shared wisdom in truth seeking, and a love of learning is vital to the value and growth of a passionate community. She is extremely proud of developing and incorporating Restorative Justice into the fabric of our school values, encouraging healing through dialogue and love. Her advice is "know yourself, develop yourself, and complement yourself".

Eileen looks upon her time as one of the most significant stages of her life, 'It was 13 of my best years as a woman and leader of women. It was at St Mary's that I became Dominican'.

Written by Jessica Robjohns (student)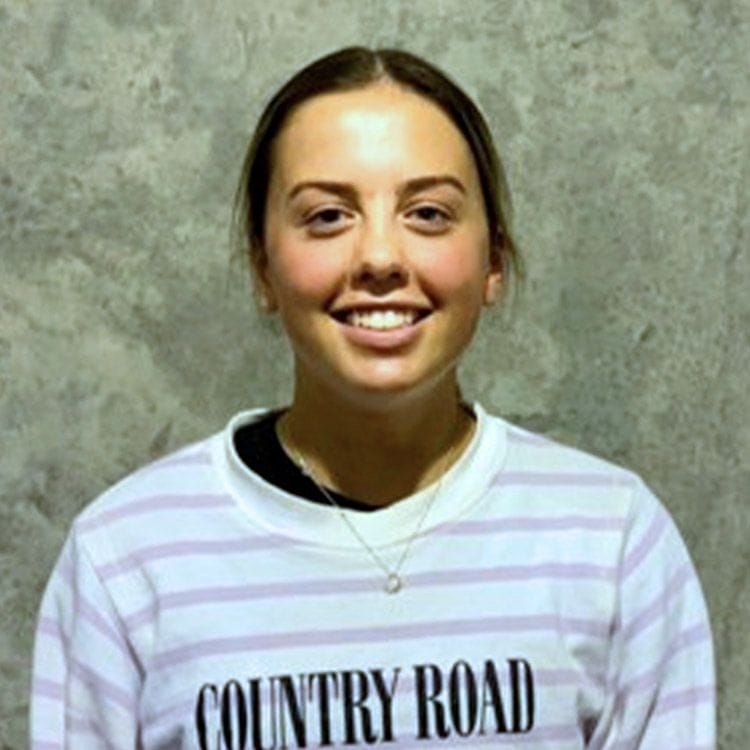 Eliza Rogers started as a Year 7 student in 2012 and best explained her time at St Mary's College as an "experience to remember". Eliza loved events, such as sports carnivals. This is because "Everyone came together, and we were one". Throughout Eliza's time at SMC, she learnt to have respect for herself, and her peers. In her life today, Eliza has applied many of these life lessons such as the importance of outreach and personal responsibility.
Eliza explained, "In difficult times, the support I received from my friends helped me remember the importance of cherishing the moments with them". A funny memory Eliza shared was almost burning down the Food Tech kitchen and being so upset when she couldn't cook with her bestie. Eliza is so grateful for how the school has shaped her into the person she is and for all her amazing friends. She thanks St Mary's!
Co-Written by Georgina Scicluna and Felecia Maragkos (student)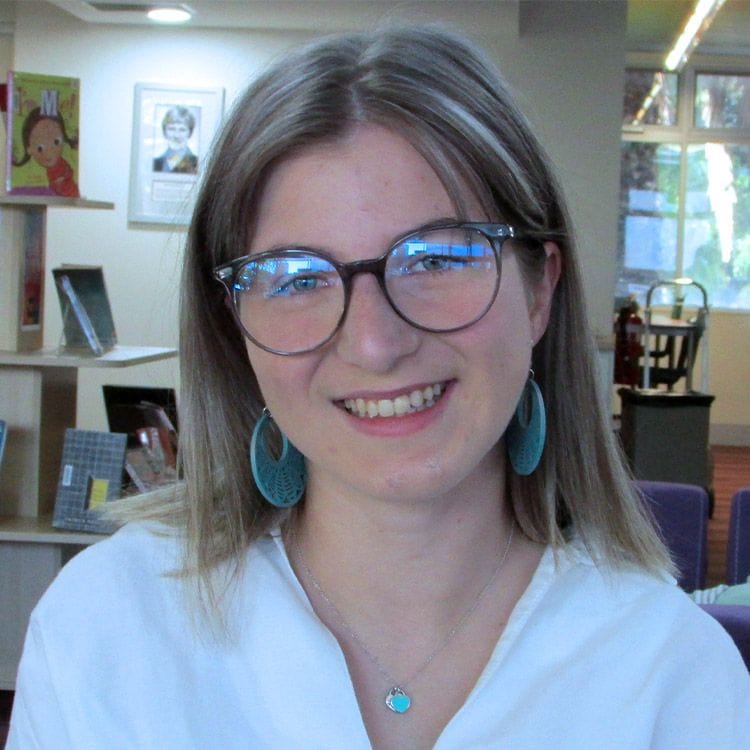 Neive had developed a great sense of pride and passion for Social Justice issues in her community whilst attending St Mary's College. During five years at the college she found an unknown confidence and courage in herself. These qualities have stuck within her life outside school.

Although she never became one of the 'officially labelled leaders' for SRC & Social Justice, she had the opportunity to contribute to events, and her love and passion for social justice grew. Neive said that St Marys has prepared her so well; even though she thought some lessons were pointless then and that she wouldn't need some of the lessons they taught, it's worth it in the end. Neive was extremely proud of passing Year 12 and that she got the opportunity from the school to further develop her photography skills. Neive's advice for students now is to, "Take opportunities and don't fear failure."

Written by Aleesha Bowden (student)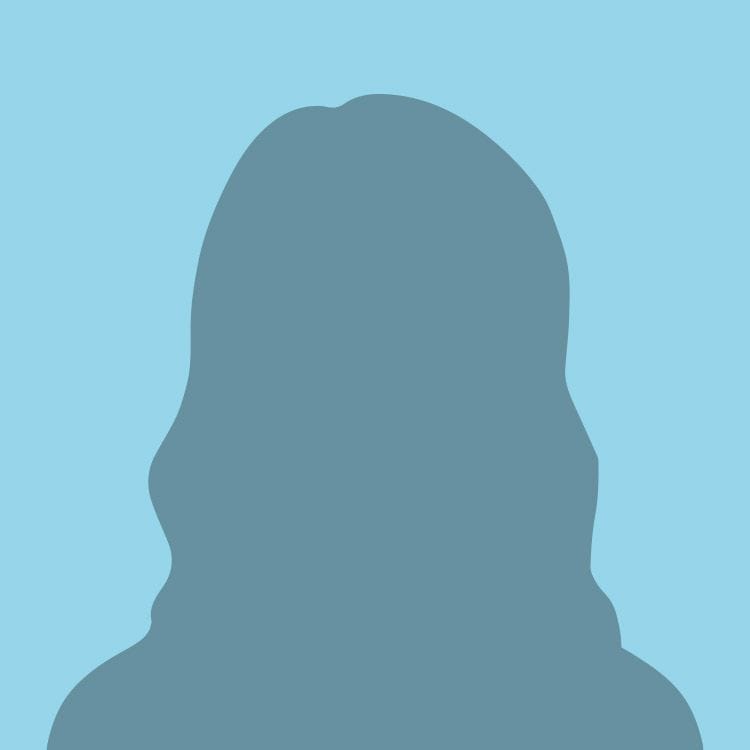 In 2013 Ellen Martin started in Year 8. Throughout her schooling, she was focused on English and Writing. Ellen joined the first St Mary's College Writing Club, being shortlisted for her story in a Writing Competition. In Year 12 she won another writing competition! Since leaving school, she has continued her passion for writing.
Ellen has some great memories of school, including the always changing lunch 'hangout' areas around school. She recalls that group bonding time was a great future value for life and remembers her back stage roles at three School plays. She never understood why the teachers watched so closely, but by the end of Year 12 it was clear. Ella won the Ethos award, for her roles and achievements. Ellen feels SMC helped shaped her character and recalls asking for changes to the uniform, this meant she was able to be a Student Representative for future improvement.

Written by Georgia Fedele (student)
Grace was happy that she came to St Mary's because of its welcoming and kind environment. Grace stressed that it was always good to get support. When she got into the later years of high school she was 'freaking out' about tasks, but her teachers helped her through it by telling her that it is "always good to ask questions"; for her the teachers were really helpful.

Her advice is to build good study habits and try not worry about things too much. Grace said that things you learnt at school barely matter after you finish, and you can get into most university courses you want. Grace mentioned she was proud of managing her mental health in Years 11 and 12 but this interfered with her studies and social life. She said that school helped her with moral decisions, and it really shaped her to the person she is today.

Written by Ella Buchanan (student)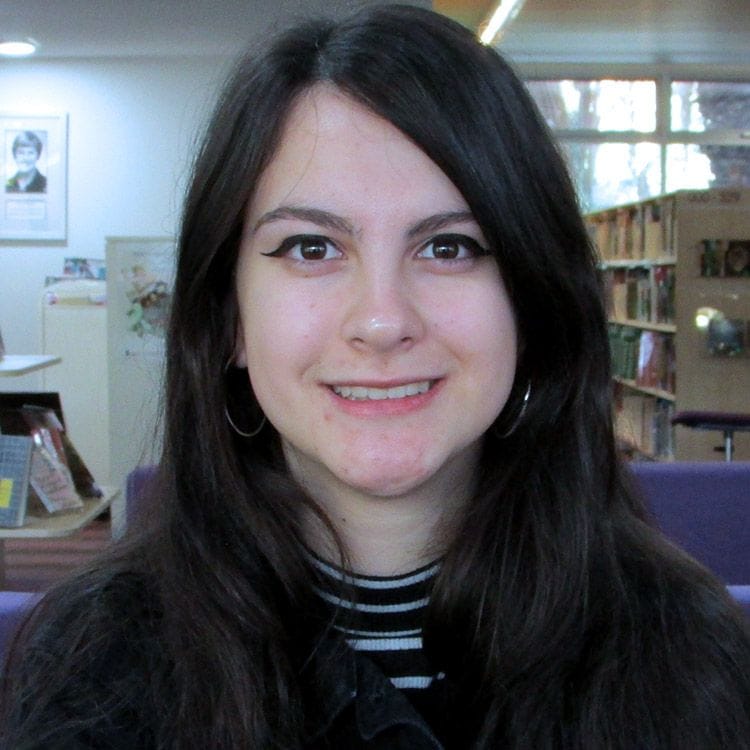 Tatjana was never involved in any musicals in Primary School, but she was at SMC. This was a very exciting experience. Tatjana believed school prepared her for later life because there were many great opportunities. For example, if you wanted to do Arts there was an excellent Art program and the same can be said for Science, Music and more. The Arts program was very valuable for Tatjana as she developed a passion for acting.

Tatjana believes she would not be the confident, social person she is today without SMC. She believes that SMC is a positive, friendly environment. She thinks that she is now more adventurous and that she experienced things that she would not have at another school. Tatjana believes that she has made a positive impact on others. She learnt that she should always fight for what she wants and stand up for what she believes in.

Written by Summa Arrizza (student)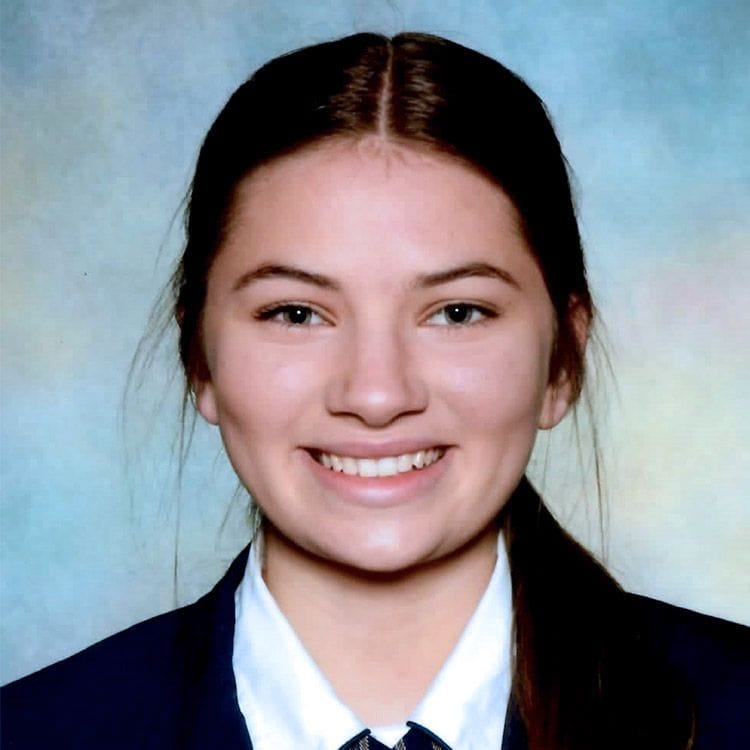 Jessica Gauci a student during 2013 to 2017, cherishes her schooling at the college. Jessica loved whole school events as it brought the community together. She particularly loved morning breakfasts, whole school lunches, Sports Day events, Swimming Carnivals and Friday lunch times when music would be played over the speakers. Jessica feels the college has shaped who she is today. The schools focus on respect is engrained in her. Jessica embraced respect as an SRC and Sports Captain throughout her schooling. Jessica feels this has helped her interact with a variety of people getting her to where she is today. Jessica now works at Adelaide All-stars Cheerleading as both an employee and a cheerleader. Jessica hopes that all students embrace their time at the college and they value what they have, taking on new experiences and opportunities. Jessica now reminisces on schooling as a positive experience full of precious memories.

Written by Isla Krasnov (student)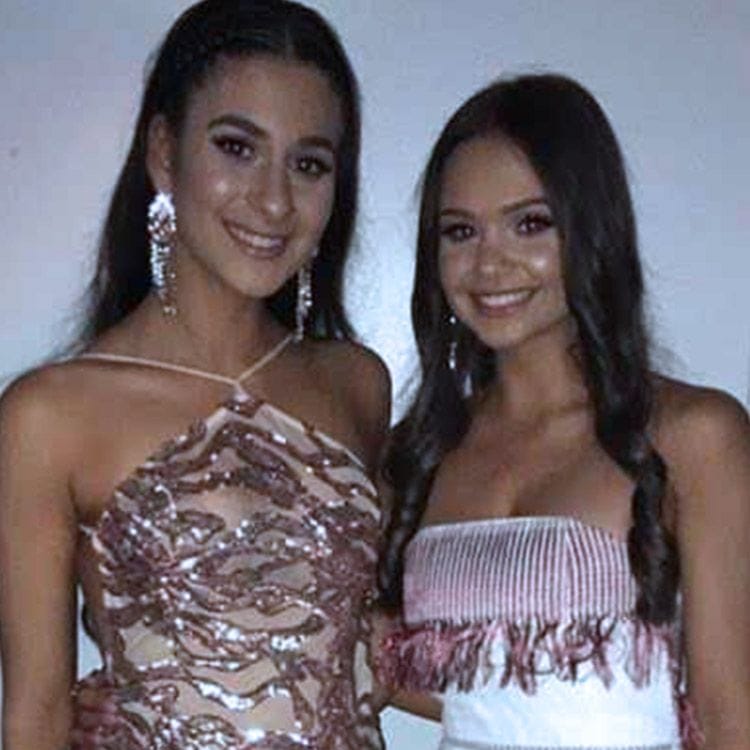 Maria Labbozzetta spent the most critical years of her life at St Mary's, and looking back on that time now there are only joyful memories. The college has helped shaped Maria into the person she is today by instilling many life lessons, excellent advice, and many skills to take with her into later life. A lesson that the college taught was: "Always treat everyone with respect." Now, no matter where Maria goes, this will be the lesson that she will always remember.
One statement that Maria made was about the community of St Mary's: "There will never be a place on Earth that has the same welcoming, and heart-warming community like St Mary's. It will forever be my safe place." Maria is extremely grateful to have been a student at St Mary's and wouldn't have wanted to go anywhere else. This school has made her a more mature, thankful person.
Written by Luisa Baldino (student)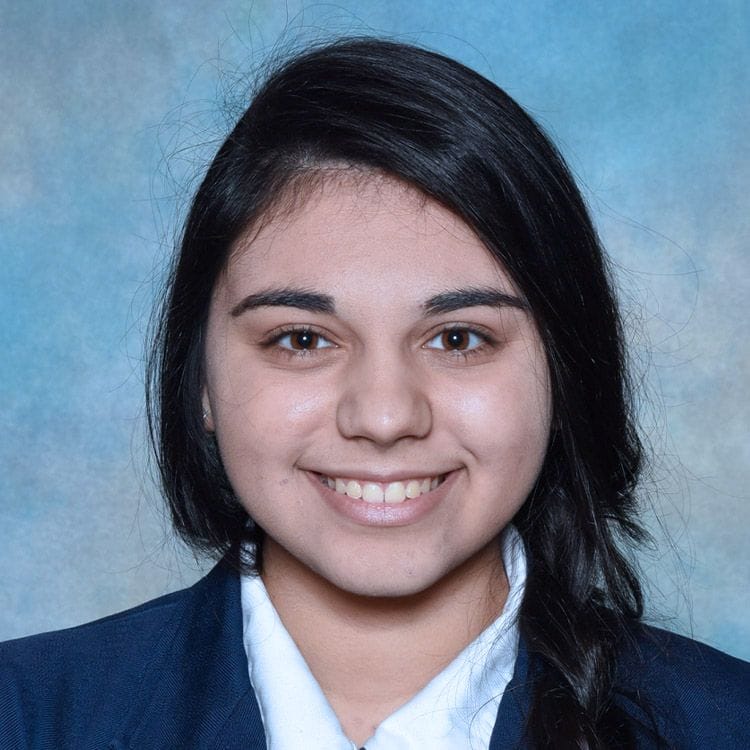 If it wasn't for St Mary's College, Cassandra likely wouldn't be doing what she does today. At school Cassandra initially started drawing. Although she believes she wasn't good at this, teachers helped her grow as an artist. She particularly enjoyed design, which is now part of her everyday life. Cassandra got accepted into the SACE Art Show through a Design assignment.
Her advice for current students is to make sure to pursue what you're good at and what you enjoy, as this can take you on different pathways in life. Now studying Illustration and Animation to become a character designer, Cassandra is very grateful to have experience in this field from St Mary's. She is thankful to have had such inspirational teachers in Design who have shaped where she is today. Cassandra enjoys coming back to school and seeing these teachers. St Mary's College will always be Cassandra's second home.
Written by Isabella Virgara